Anxiety Disorders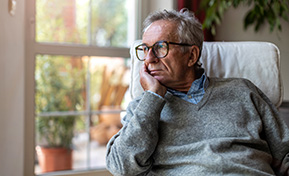 Anxiety disorders are psychiatric conditions where periods of distress or impairment affect our daily lives. Panic Disorder, Generalized Anxiety Disorder and Obsessive-Compulsive Disorder (OCD) are just a few common anxiety disorders. These conditions often cause excessive worry, overthinking, and inability to concentrate or complete tasks, which is often beyond the norm given the situation.
Assessment
A thorough assessment of anxiety disorders is needed to properly diagnose and treat anxiety disorders. Hormonal imbalances and other medical issues may make anxiety worse, additionally, some medications, as well as alcohol use, may affect anxiety.
Treatment
Treating anxiety disorders may vary and treatment should be individualized for each client. Medications that target symptoms of excessive anxiety may be prescribed. Counseling to manage anxiety and identify triggers that lead to anxiety or panic attacks may be recommended to achieve the best results.
Symptoms
Symptoms of Generalized Anxiety Disorder include:
Difficulty making decisions
Difficulty concentrating
Overthinking
Feeling constant dread
Feeling "on edge" most of the time
Difficulty falling or staying asleep
Racing heart
Shaking in hands and feet
Nausea
Symptoms of Generalized Anxiety Disorder in Adolescents and Children
Constant worry
Obsessing over disasters, events
Avoiding social gatherings
Often complaining of upset stomach, even though they are not physically sick
Perfectionist, striving to complete tasks/schoolwork in an exceptional manner
Often need reassurance from adults and peers
Request Your Consultation Today!
Telehealth services are available. Some appointments will require an in-person visit.
To get started, call us at (480) 780-2325 or contact us online.
---
Our Location