Mood Disorders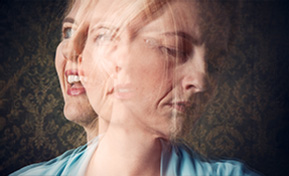 Mood Disorders are conditions that may affect our quality of life. Those living with mood disorders often find their moods fluctuate between periods of distress, irritability, and at times periods of high energy.
Untreated mood disorders may affect relationships, employment, and academic performance. The most common type of mood disorder is Bipolar Disorder, however other conditions such as Major Depressive Disorder, Dysthymia, and Premenstrual Dysphoric Disorder may also affect mood.
Personality Disorders
Personality disorders such as Borderline Personality Disorder may resemble symptoms of mood disorders. Factors such as hormonal changes, medical illness, diet, alcohol, and substance use may affect our mood. It is important to properly evaluate symptoms, history, and other factors to diagnose and treat mood disorders effectively.
Mood Disorder Treatment
Mood Disorder Treatment may include counseling to manage behaviors and stress, medications to manage symptoms of mood disorder, or both. Each client will receive an individualized treatment plan which may change over time for the best results.
Request Your Consultation Today!
Telehealth services are available. Some appointments will require an in-person visit.
To get started, call us at (480) 780-2325 or contact us online.
---
Our Location