Mental Health Counseling
Mental health counselors assess and treat mental and emotional health disorders. They also assist clients with relationship issues as well as other life challenges. Speaking with counselors can help you deal with symptoms, stress, thoughts, behaviors, and other issues.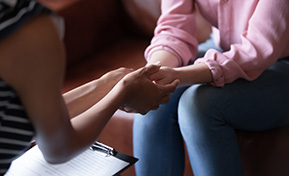 We work closely with counselors who are licensed in their field and provide individualized care plans as part of our dedication to holistic care. In order to achieve the best results for you and your loved ones, counseling services may be recommended.
Counseling has been shown to be an effective treatment option for:
Substance use
Eating disorders
Personality disorders
Gender dysphoria
Adjustment disorders
Request Your Consultation Today!
Telehealth services are available. Some appointments will require an in-person visit.
To get started, call us at (480) 780-2325 or contact us online.
---
Our Location